Control panels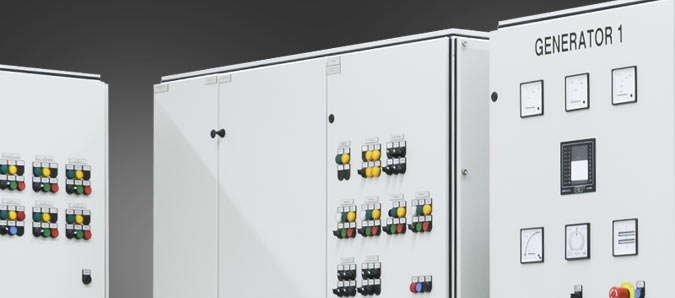 We offer production of control panels in all sizes - also for large and complex processing plants, where there are special requirements for functionality, reliability, and software.
We possess extensive industry-specific know-how since we have serviced a wide range of customers over many years, including production companies, machine manufacturers, electrical installers, the pharmaceutical industry, etc.


In-depth advice from our specialists
We always thoroughly familiarize ourselves with the customer's needs and our specialists offer advice throughout the process - and before confirming your order. We employ some of the industry's brightest experts and will gladly come out to inspect the specific facilities that need a reliable solution. For us, it's all about finding the optimal solution - in cooperation with the customer –a solution that is easy to operate, meets all the customer's specification requirements and complies with applicable standards.



We focus on reliability and flexibility
All of our panels are manufactured in Denmark. We can therefore guarantee complete quality control in all phases of production: excellent workmanship down to the smallest detail, use of internal components from reputable suppliers and extensive testing prior to delivery. We can also quickly make changes during production if the customer wants to change the specification requirements.
The customer receives complete documentation and complete marking upon delivery. We also offer commissioning of the control panel as a standard, where we ensure that all functions are working optimally.
An overview of the benefits:
Professional expertise and advice throughout the process
Flexible production tailored to the customer's needs
Highest quality with production in Denmark – at competitive prices
Fast and accurate design
Complete documentation marking
Guarantee of compliance with applicable standards, including the 61439 series


Applications
Industrial companies, across all sectors, e.g.:
Pharmaceutical companies
Irrigation systems or wastewater treatment plants
Airports
Dairies
Feed manufacturers
Supermarkets
ect.
Contact our sales engineers for advice, and to get a no-obligation quote