Production facilities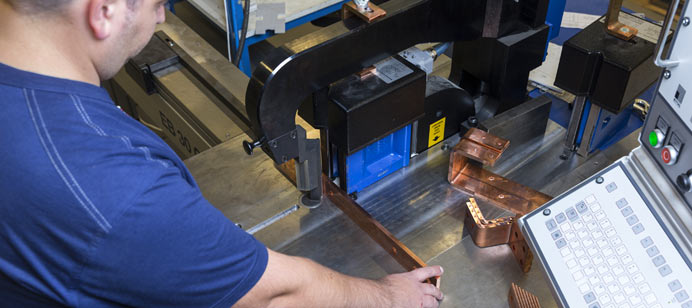 Flexible and efficient production in Denmark – all under one roof
We have an ultramodern and environmentally friendly production area of 6200 m2 in Holsted, which includes a large warehouse with all types of spare parts, a copper workshop, administration, etc. This means that we can complete tasks of all sizes and with short turnaround times.
We continually invest in the latest equipment so that we can maintain a high standard of efficiency and quality. In particular, we have put a lot of resources into ensuring a streamlined production process according to Lean production principles. The cornerstones of our streamlining are: functionally equipped production areas, short work flows, minimal waiting times with continuous process optimization and a modern communication system. This enables us to provide our customers with favourable prices and reliable delivery.
Since all our electrical panels are manufactured under one roof in Denmark, we can also guarantee full quality control throughout the production process. This also means that we are extremely flexible and we can quickly adapt to any changes along the way.