Power factor correction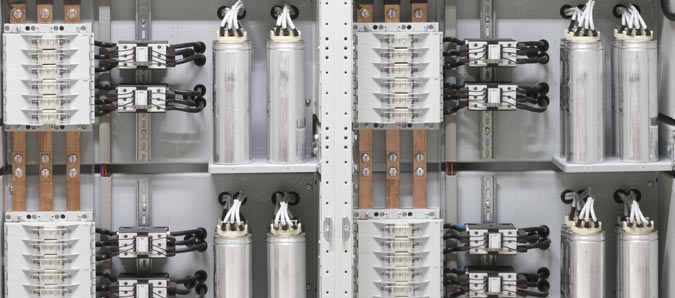 Pro-Automatic is an experienced supplier of power factor correction systems, adapted to individual customer needs.
Power factor correction decreases the phase shift angle (cosφ), which ensures a high supply quality, proper measurement of electricity consumption and optimum reliability.


Joint regulation requirements for power factor correction
According to the Joint Regulation (2011) electric companies and Dansk Energi require that cosφ must be between 0.9 and 1.0 in all load situations. Power factor correction is necessary when using powerful electric motors, transformers or capacitors that are connected to the mains. Residences are therefore excluded, but in the vast majority of industrial installations there will be a shift that requires power factor correction.
If you are unsure whether your industrial installation requires power factor correction, we can provide you with advice as well as measurement of the shift in your electrical system.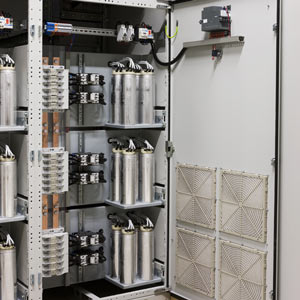 Flexible solutions for power factor correction
We offer quick dimensioning and design if you want to install a power factor correction system. We can meet all individual specification requirements, including: active/passive power factor correction, single-stage/multi-stage correctors, adapting dimensions and position with flexible modular inserts, with/without anti-resonance, optional display function and automatic updating and much more.


Benefits of power factor correction
Meets electric company requirements
Ensures high quality of supply as the reactive current in the circuit is neutralized
Ensures correct measurement of electricity consumption
Relieves internal wiring and can thus lead to savings in operating costs


Applications
Slaughterhouses and food factories
Hospitals
Lightning systems in large stadiums
Large agricultural equipment
Large IT systems
etc.
Contact our sales engineers for more information on power factor correction.