Distribution panels


At Pro-Automatic, we are leading experts in the development and production of distribution boards (main switchboards).
Our expertise is based on more than 20 years of experience as a manufacturer of reliable distribution boards and main switchboards in all sizes - from small series production distribution boards to large, complicated switchboards up to 7800 amps.
We make an extra effort to familiarize ourselves with the customer's needs and our specialists offer advice throughout the process, even before giving a bid. In addition, we will gladly come out and inspect the building/area where the distribution board will be installed and review possible solutions with you. Our goal is always to find the solution that creates the most value for the customer.
Maximum quality with Danish production
All of our panels are manufactured under one roof in Denmark. This means that we can guarantee full quality control during all phases of production. It also means that we are extremely flexible and we can quickly adapt to any changes during production.
We also make sure, of course, that all applicable standards are strictly observed. In addition, we test the distribution panels extensively before delivery so that we can ensure maximum reliability and quality- down to the smallest detail.
Flexible solutions tailored to the customer's needs
Our distribution panels are composed of the market's best type-approved CUBIC or Tabula modular systems and the rail systems are from Sasil. The modular construction ensures reliable design and a high level of flexibility. The dimensions of the panel can easily be adapted to the installation site, and it is also easy to reconfigure or expand the panel at a later date.
The customer always receives complete documentation upon delivery, and we also offer installation of the panel.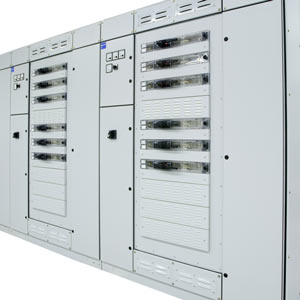 An overview of the benefits:
Highest quality – at competitive prices
Fast and accurate design
Danish production
High level of service, including access to professional expertise throughout the process
Complete documentation
Maximum flexibility with the best modular systems on the market
Guarantee of compliance with legal requirements, including 61439-series standards (read more about the standards here)


Applications
All types of housing (from small family homes to large residential complexes)
Large corporate headquarters and office facilities
The industrial sector
Hospitals, including mega-hospitals