Panel boards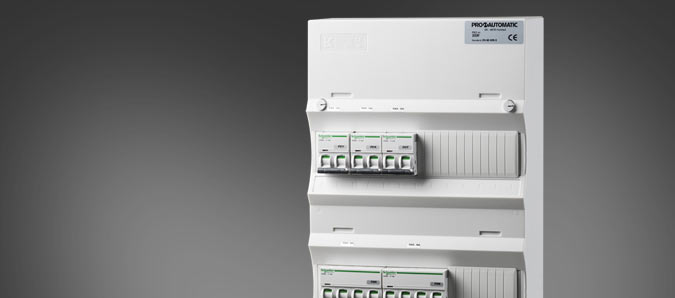 Pro-Automatic delivers fully assembled panelboards in all sizes.
We can supply all types of standard panelboards and we also offer series production of several hundred units or we can develop customized solutions.
All panelboards are built from the market's best type-tested components and manufactured under one roof in Denmark - with tight quality control throughout production. This allows us to ensure our customers a reliable solution that complies with all applicable legal requirements, including the 61439 series. In addition, panelboards are easy to install quickly. They are always delivered with complete documentation and an installation manual.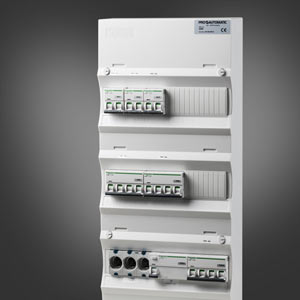 Next-day delivery of standard panelboards
We always keep our warehouse stocked with all types of standard panelboards. This allows us to offer next-day delivery on all standard panelboards - at competitive prices.
Placing an order is quick. Contact us at+45 75 39 11 00 or e-mail: This email address is being protected from spambots. You need JavaScript enabled to view it.
Customized panel boards and series production
Do you need a highly customized panelboard (e.g. with built-in heat loss calculator, automation, several RCD relays, flush mounting, etc.)? Our specialists are at the ready with helpful advice for finding the optimal solution.
In addition, we can offer series production of both standard panelboards and customized solutions. Efficiency is much higher in series production, which means that our customers can get an even better unit price. With our large production facility, we can handle series production of up to several hundred pieces.
An overview of the benefits:
Competitive prices and fast delivery
Complete documentation, complete marking and simple installation
Highest quality, with Danish production and components from reputable suppliers
Series production of up to several hundred pieces
Guarantee of compliance with applicable standards, including the 61439 series


Applications
New construction
Residential renovations
Contact our sales engineers for advice, and to get a no-obligation quote.